●Research Overview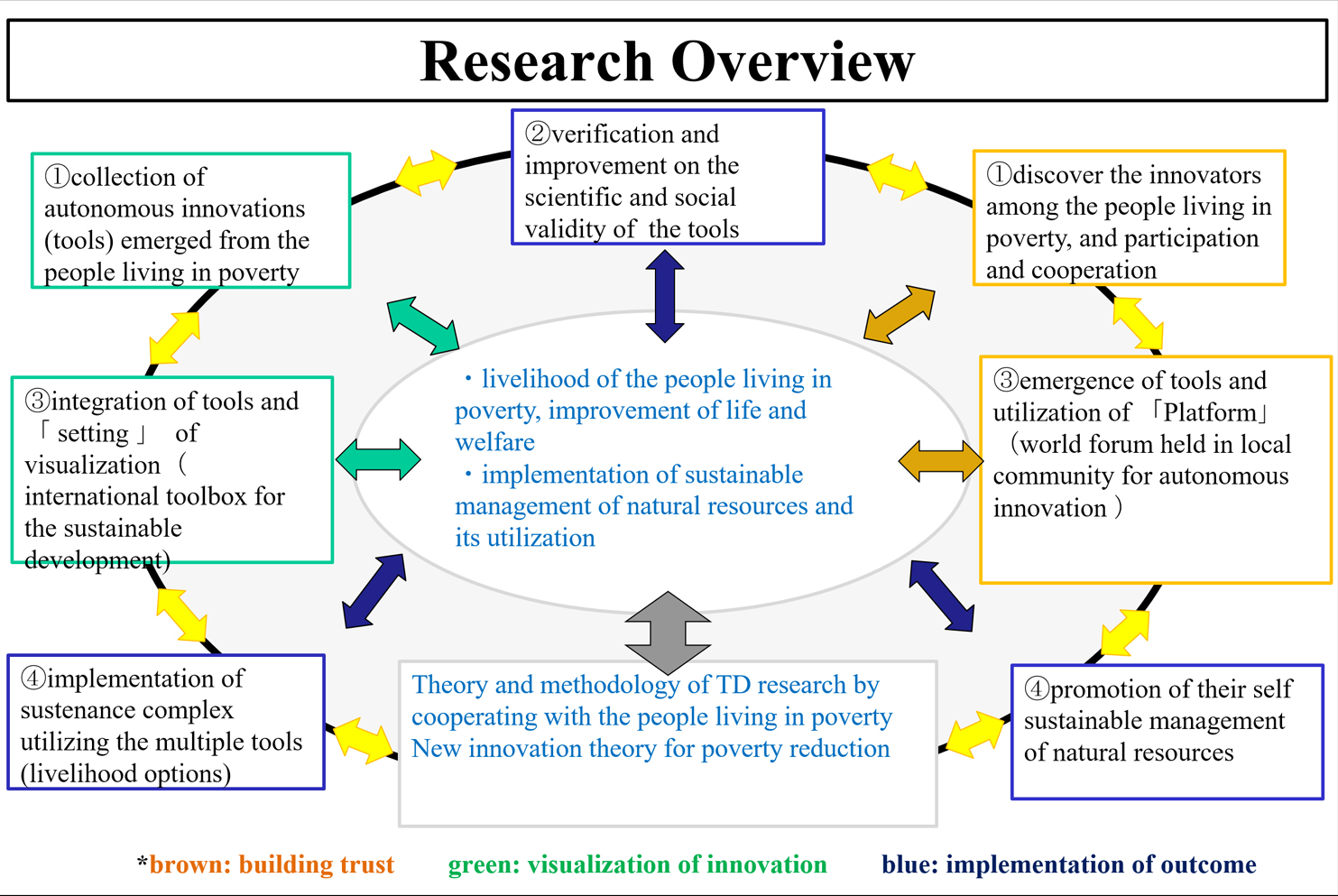 ①The innovators among the people living in poverty will be discovered, and the issues and autonomous innovations (tools) will be collected, ② by means of that verification of scientific and social validity, tools will be improved adaptively. ③various tools collected from each place will be integrated and "setting" known as toolbox will be created, by establishing and operating the world forum where the "Platform" of emergence of tools and utilization occurs, ④ by implementing the autonomous resource management by themselves and sustenance complex, we will implement the improvement of welfare and the sustainability of natural resources and contribute to solving the international issue of poverty reduction.
●Outline and issues of the area to conduct TD research
Outline of cooperating transdisciplinary research has been organized for each case site.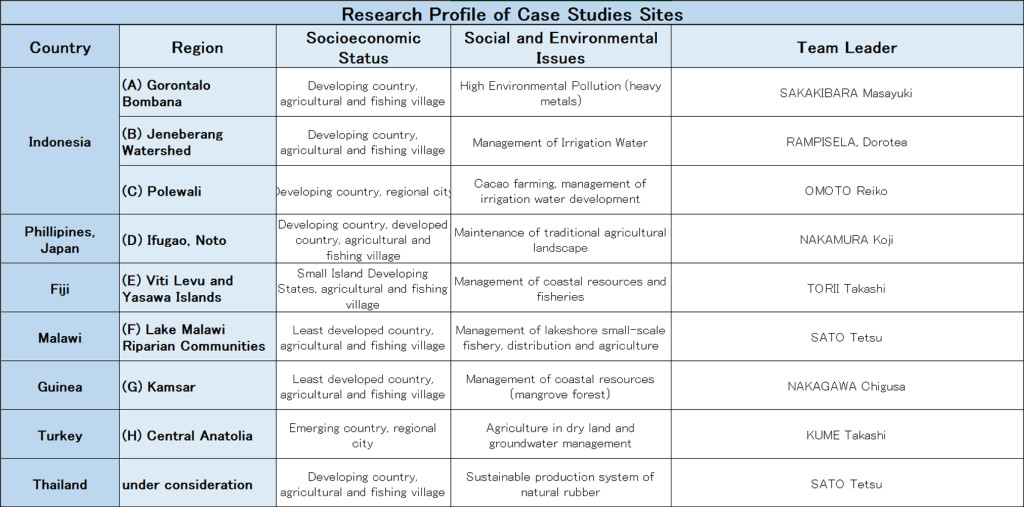 ●SDG targets related to research subjects of each region have been organize